S&W M&P 12 Shotgun
s&w m&p 12 shotgun
The M&P12 shotgun, which is packed with capabilities in a small, portable form, is intended for home defense. The M&P12 is a 12 gauge rifle that can accept a variety of standard 2 34″, 3″ magnum, and mini-shell loads to best suit the needs of the user. The M&P12 also has ambidextrous controls, a Picatinny-style rail, an ergonomic M&P grip, and other features.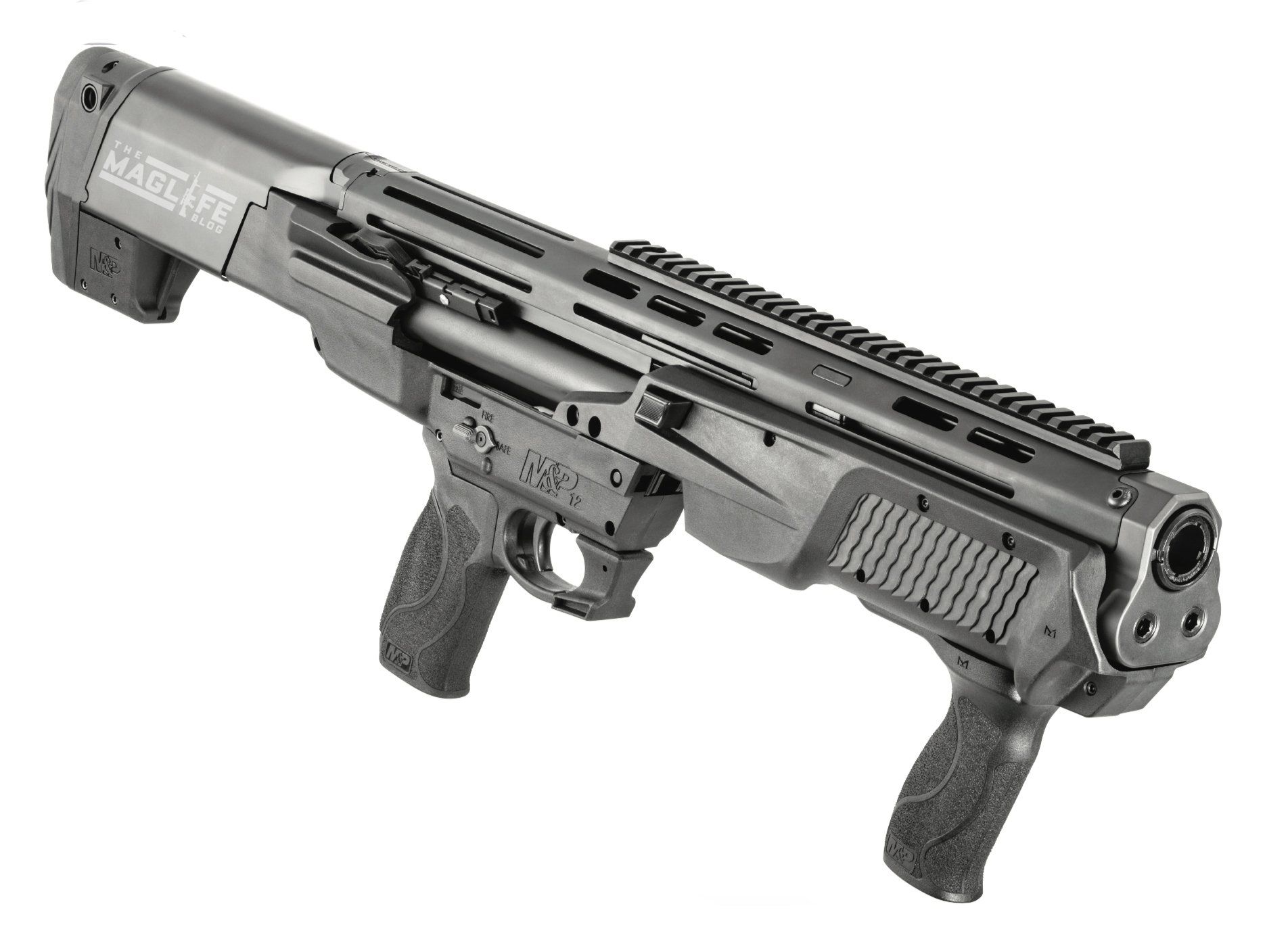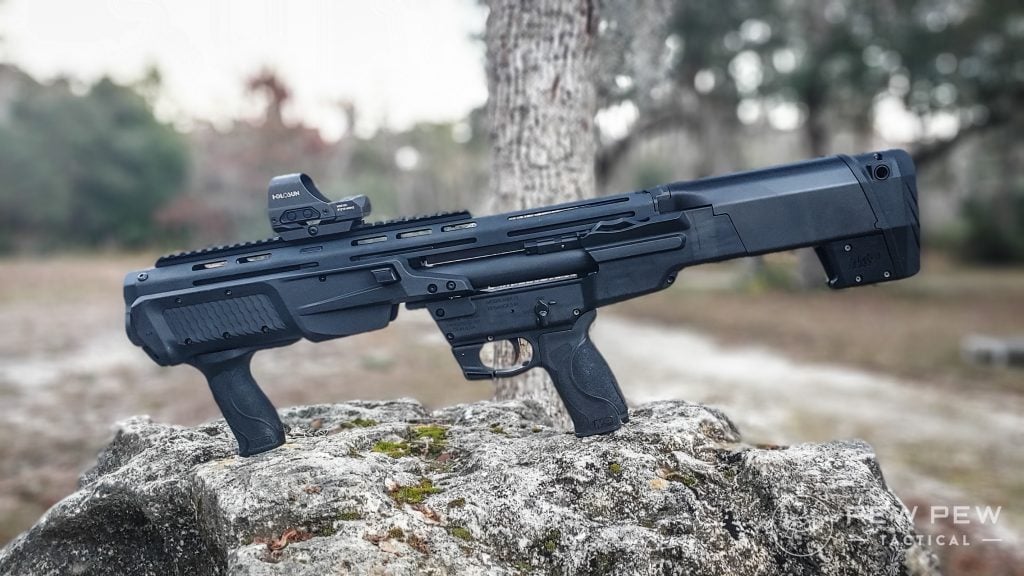 M&P 12
3″ shells in 6 rounds per tube (2 independent tubes)
2 34″ shells, 7 rounds per tube (2 independent tubes)
• Ammunition adaptability • Two independent magazine tubes • Push button magazine tube selection • Reciprocating cover with release button for cleaning broken shells • Assist buttons on each magazine tube to make loading and unloading simpler
• Ambidextrous safety selector • M&P grip with four replaceable palms swell grip inserts
• 15-inch cable lock • Foam-lined, durable carry bag • Choke tube wrench • Modified and cylinder choke tubes included (Rem® Choke compatible threads); Picatinny-style rail on top for sights/optics; M-LOK® slots on barrel shroud;
• The buttstock's ambidextrous QD push button base.
S&W M&P 12
SKU 12490
6 rounds (3″ shells) per tube (2 separate tubes), and 7 rounds (2-3/4″ shells) per tube are the maximum capacities (2 independent tubes)
Optics Yes Color Matte Black
Safety Ambidextrous safety selector
Length 27.8 Action Pump Action Stock Synthetic Fixed Stock
Grip M&P with Four Interchangeable Palmswell Grip Inserts Barrel Material 4140 Chrome-Moly Vanadium Steel Barrel Length 19″ Weight 132.8 oz.
State Compliance