P365-XMACRO
The P365-XMACRO fits a full-size 17+1 round capacity into the P365's thin, recognizable profile thanks to a novel new magazine design. The P365-XMACRO is also easier to shoot thanks to an integrated compensator that lessens muzzle flip and facilitates quicker and more accurate follow-up shots. The P365-XMACRO is also more comfortable to carry than any other 17-round gun on the market thanks to its slim, 1″ wide design.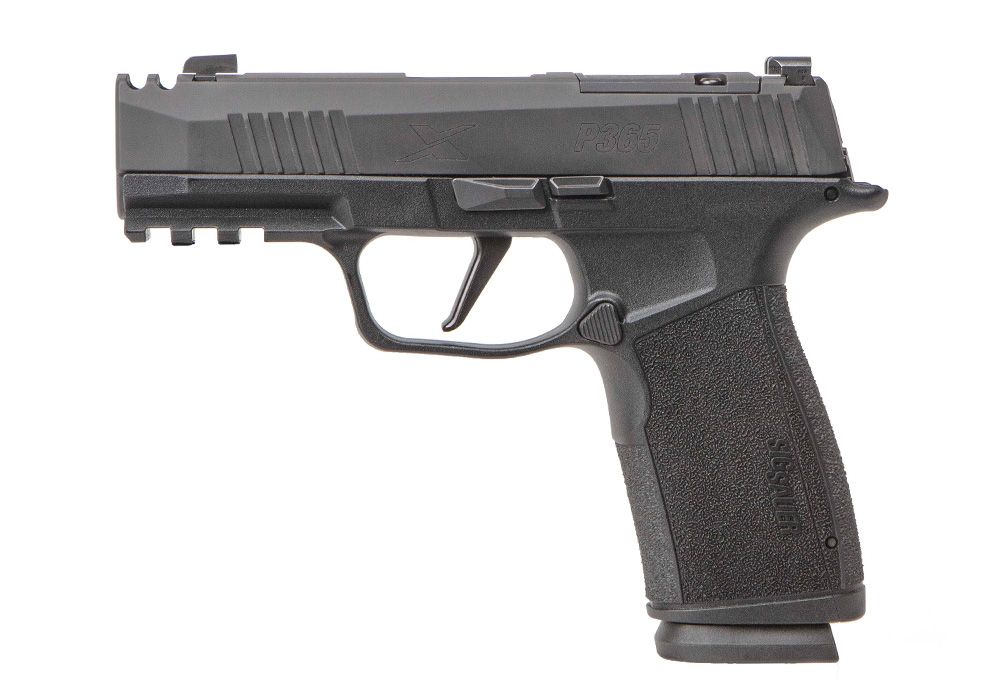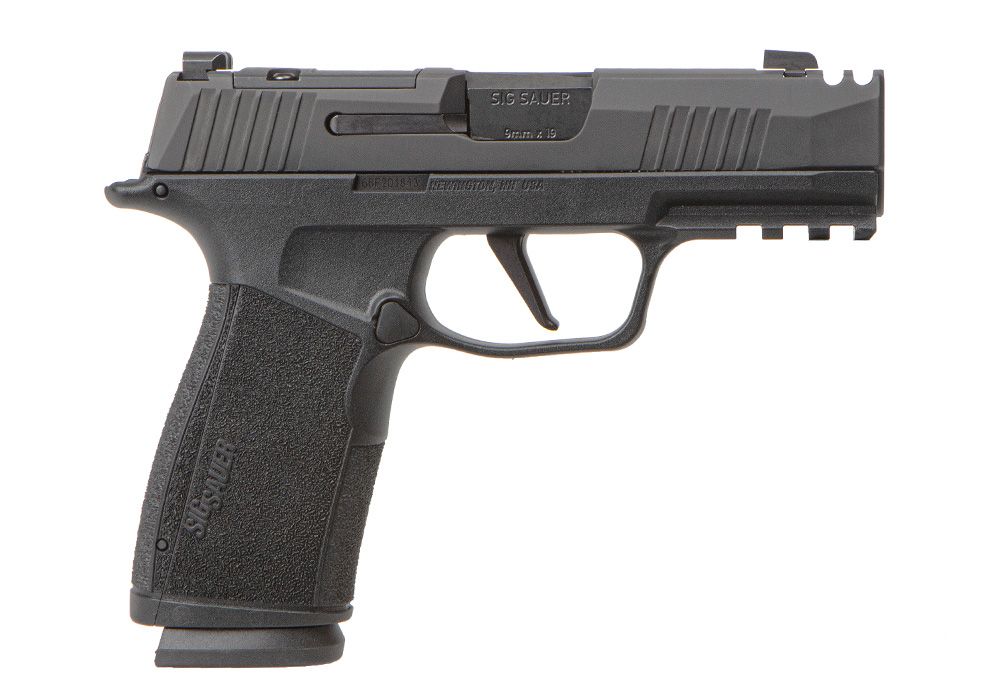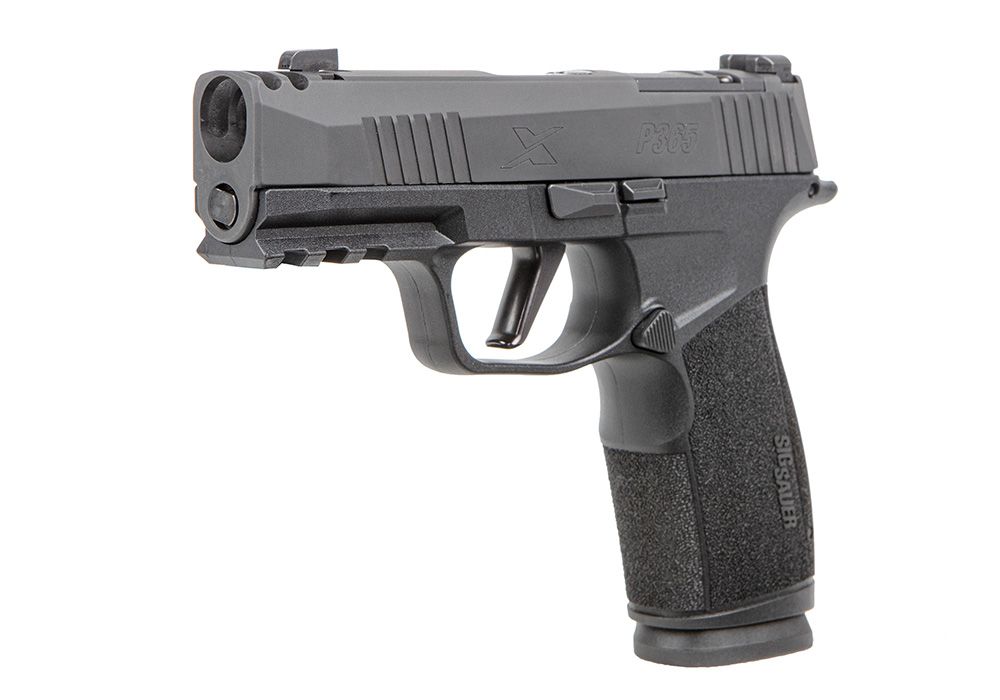 P365 X-MACRO
It is a striker-fired 9mm with a polymer frame, just like the P365s that came before it. It has a frame that is now taller to accommodate the new 17-round magazines, but it still has the same thin, 1-inch thickness as the prior variants. Other features include a flat trigger, three replaceable backstraps for the Macro-Compact grip module, an integrally compensated slide, and XRAY3 day/night sights. A standard accessory rail and an optics-ready slide with a ROMEOZero/Shield RMSc footprint are also included with each P365-XMACRO.
greater capacity
increased shootability
more covertness
Features of the Sig Sauer P365 X-Macro:
New Macro-Compact Grip Module with (2) 17rd Steel Magazines with High Visibility Followers and Standard 1913 Rail Integrally Compensated Optic Ready Slide
Interchangeable Backstrap sizes: Small, Medium, and Large SIG SAUER ROMEOZero compatible 3.1″ BARREL XRAY3 Day/Night Sights are included.
CALIBER:   9mm Luger
MAGS INCLUDED:  (2) 17rd Steel Mag
SIGHTS: X-RAY3 Day/Night Sights
THREADED BARREL: NO
PISTOL SIZE: Compact
OVERALL LENGTH: 6.6 in [168 mm]
OVERALL WIDTH: 1.1 in [28 mm]
HEIGHT:  5.2 in [132 mm]
BARREL LENGTH: 3.1 in [79 mm]
WEIGHT: 21.5 oz [610 g]
SIGHT RADIUS:  5.1 in [130 mm]
ACCESSORY RAIL: M1913